The Tony's Service Center Team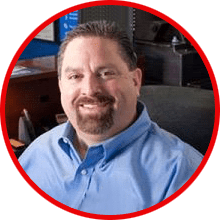 Danny Guido – Owner
In 1982 Danny began his automotive career following in his father's (Tony) footsteps, taking over the family business that originally started in 1959 at 40th St. and McDowell (some of you may remember us there!) During this time, Danny has worked to earn the prestigious AMI Automotive Degree for Management. At home, Danny and his wife Sue are the parents to two dogs: Buddy the Dachshund and Pedro Gomez the Chihuahua. When asked his dream car, Danny's answer was…A black F150 named Smoke! Being a native of Phoenix, some of Danny's favorite things to do are swimming, horse racing and treating his wife like a queen! Three great things you may not know about Danny are that he cries during Julia Roberts movies, he prefers to sit at the little table for Thanksgiving and…his wife is smarter than him!!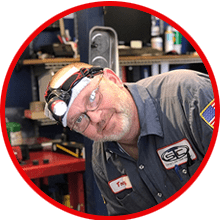 Anthony Xavier– Manager & Lead Technician
Joined our team over 20 years ago and is still going strong as our lead in the shop. Anthony is originally from the Bay Area in California and his dream vehicle is a 1953 F100 Step Side Pick-Up. Something most people don't know about Anthony is that he is also a DJ for weddings and events. After he's done with the work, he enjoys he finds time for scouting, photography, music and cycling.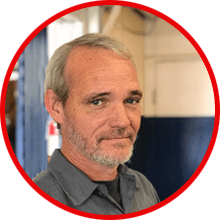 John Schmidt – Technician
In 2018 John became a member of our shop team. Born in El Paso, Texas, John's love of working on cars started when he was 23 and he has continued to expand his knowledge and skills ever since. In his free time, you will still find John in a garage building custom RC cars. One day, John would love to work on and own his dream car, 1989 Ferrari F40. John's other interest is playing the guitar for 15 years.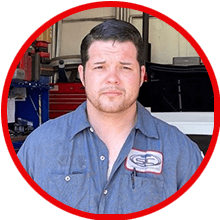 David – Technician
David joined the team in 2021. He is an Arizona native born and raised in Chandler. David has always enjoyed cars and his favorite would be a sports car that he doesn't have to work on! He is a father of 2 and when he's not being dad, he enjoys boxing and exercise.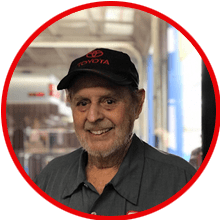 Hans Veldman – Customer Service Driver
Around 2004 Hans walked in as a customer and 5 years later, he became an invaluable member of the team. Each time you need a shuttle ride to or from the shop Hans will be the smiling face you meet. Being born in The Netherlands was just the beginning of destinations for Hans before coming to the U.S. He has lived in Denmark, Australia and Indonesia. The dream car Hans would like to drive through our mountains is a 1957 Mercedes 300 SL. When he is not caring for our customers, Hans enjoys taking daytrips, reading and watching movies.